Introduction to Reception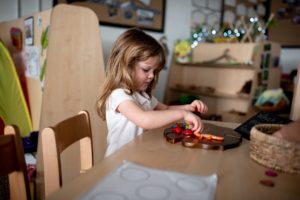 At Silsden Primary School we believe that early childhood learning lays the foundations on which children build on for the rest of their lives. We value the role that the EYFS plays in the learning and development of children within our setting. Our curriculum is delivered through carefully planned themes, as well as adaptive child led learning. The continuous provision encourages children to initiate their own learning through play.
In Reception, we aim to capture the magic of childhood by allowing children to embark on a journey of discovery and exploration, through our naturally inspired provision both indoors and outdoors. We feel that a natural holistic approach ensures our children have fantastic opportunities to explore the awe and wonder of the world we live in.
We create a happy and caring atmosphere where all children feel valued and safe and where they will have the opportunity to develop positive relationships with all the adults and children within our setting. In the first half term we place a huge emphasis on personal, social and emotional skills to help the children settle in and to establish routines and relationships.
Communication, literacy and language are at the heart of our curriculum to equip all children with the tools needed to be successful learners across all areas, particularly within their reading and writing.
We encourage all of our children to play and explore, learn new things, have fun, persevere, concentrate, have their own ideas, make links to their learning and make their own choices to become confident, independent individuals.