Introduction to Year 1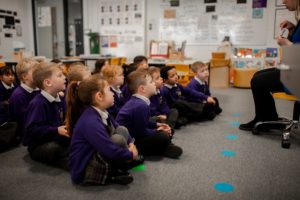 Welcome to Year 1! Our three classes are named after British engineers, who changed the way we travel: Isambard Kingdom Brunel, George Stephenson and Frank Whittle. Brunel designed and constructed bridges, such as the Thames Tunnel. Stephenson, known as the 'Father of the Railways', developed the first steam trains. Finally, Whittle is credited for inventing the turbojet engine. These Victorian engineers inspire us to be pioneers of learning.
In Year 1, children explore a range of engaging and exciting topics. We begin the year with our Superhero topic and an adventure to the fire station, to meet some real-life superheroes. Other topics we investigate include: Splendid Skies; Paws, Claws and Whiskers; Moon Zoom; and Enchanted Woodland. To end the year, we conclude with Land Ahoy, our topic all about Pirates. Through these topics we explore the world around us and discuss our values and beliefs, as well as those of others.
To see some further highlights into the world of Year 1, please see the curriculum newsletters below.