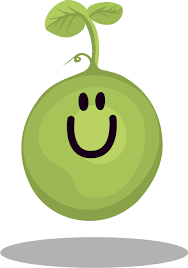 Welcome to Silsden Sprouts, Silsden Primary School's Before and After School Club.
Silsden Sprouts offers before and after school care for children who attend Silsden Primary School in Reception to Year 6. It offers before school care from 7:30am – 8:50am  every weekday morning and after school care from 3:30pm – 6pm.
For more information about our club, please click here to view our Parents Handbook. A hardcopy of the handbook is available from the school office.
To apply for a permanent place at the club, please click on the link below to complete an online booking form.
We will hopefully be able to accommodate your request and will confirm your booking within 3 working days of your request. We will then ask you to complete a registration form and  sign our terms and conditions.
If you do not wish to reserve a permanent position and would like the flexibility to reserve ad-hoc sessions (subject to availability) please complete a registration form and agree to our terms and conditions. Ad-hoc sessions will be opened up to all parents who have registered and can be booked upto a week in advance (subject to availability as priority will always be given to permanent bookings).
If your child is already in childcare you may be using childcare vouchers, we are happy to accept payment through this method.  If you don't use childcare vouchers please visit https://www.gov.uk/tax-free-childcare for further information on paying for childcare.
If you have any queries, please do not hesitate to contact the school office on 01535 210666/653290 or e-mail our club at sprouts@silsden.bradford.sch.uk.
Many thanks
Sally-Anne Boyes
School Business Leader