Introduction to Year 3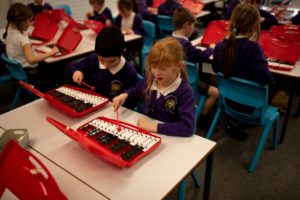 Welcome to Year 3! As your child starts their KS2 journey, we aim to continue to develop their love of learning whilst encouraging independent thinking and inquisitive natures.
Throughout the year, your child will step back in time to visit the Ancient Greeks and the Roman Empire, where your child will experience life in the Roman army and relive Boudicca's rebellion.
We will explore the wonders of our world from volcanoes, earthquakes and rivers. Working collaboratively, children in Year 3 will develop and build a 3D structure to solve a problem. We will investigate forces and motion and how these affect the world we live.
Children will come face to face with some flying predators and find out what they eat! They will examine our own diets and what we need to live a healthy lifestyle.
Our class names: Elgar, Holst and Lloyd-Webber are all British composers who have had a significant influence on music around the world. Your child will learn more about these influential people at the start of Year 3.